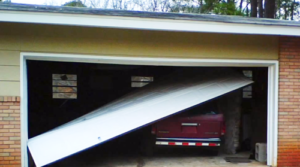 Have you accidentally backed your car into your garage door? Do you have a broken overhead garage door spring? Are you just looking for a new set of garage doors to better accent your home? No need to worry.
At Affordable Garage Door Repair Co. LLC, we offer a wide range of garage door services. Let our friendly, prompt and professional technicians get the job done quickly and efficiently. We are always available to answer any questions or give any new garage door suggestions and recommendations.

The services we offer include the following:
Installation of New Garage Doors
Repairs to Existing Garage Doors
Replacement of Broken Springs
Replacement of Broken or Worn-Out Cables
Repair/Replacement of Garage Door Openers
Replacement of Old Rollers, Hinges, Openers, and Remotes
Replacement of Rotten Wood Panels
We also install Door Link brand doors. Visit doorlinkmfg.com and pick out the door you want. Measure the height and width of your garage door and the distance to your ceiling. Then call us for a price. We can also install doors you may have already purchased.
Residential Doors Only. We are not a 24 hour company but are available Monday through Friday during normal business hours (9am to 5pm) to answer your questions.